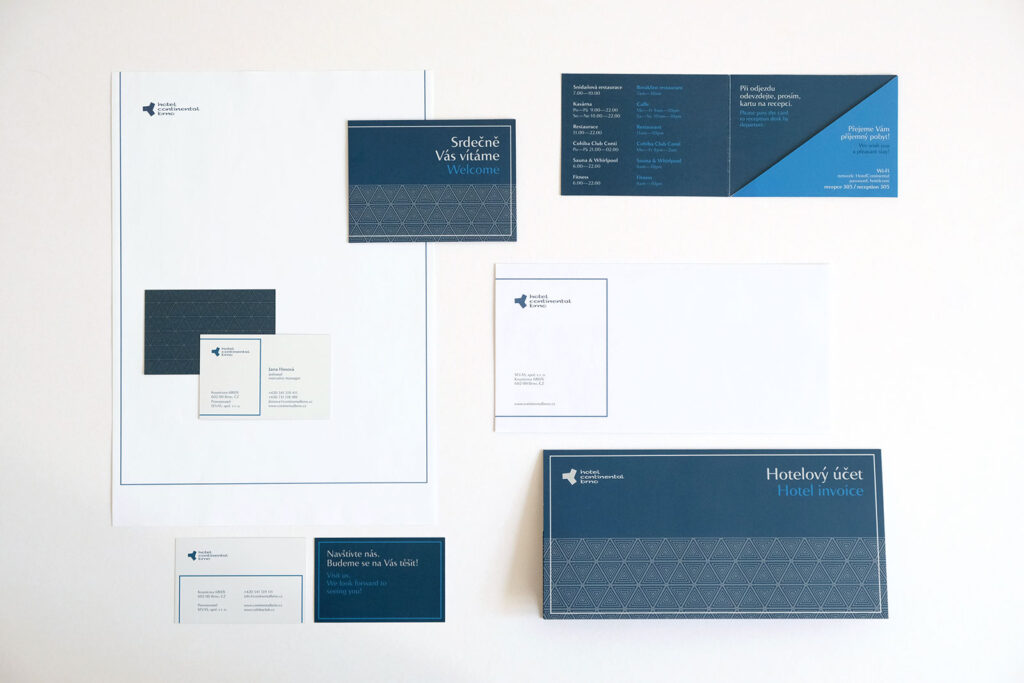 Hotel Continental
Hotel Continental in Brno, which has been a cultural monument since 2009, is a representative example of architecture linking the elements of the international style with the Brussels style.
client: Hotel Continental
year: 2018–2019
In 2018 we started to work on the new presentation of the hotel and today has a new visual style based on the distinctive architectural elements of the building – triangular and rectangular motifs on the building façade or geometrical grouping of concentric triangles on the ceiling of the entrance hall.
In addition to the printing materials, we also prepared a new website for the hotel.